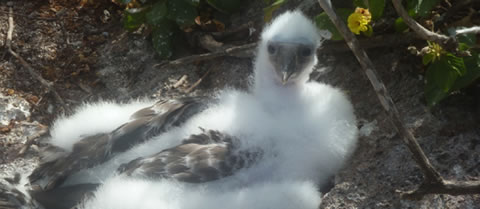 If I take part in UGalapagos, will I need an extra term to graduate?
With planning, a UGalapagos study abroad will indeed be feasible, without the extra expense and time of taking classes beyond your fourth year.  You CAN join UGalapagos because it has been designed to meet so many of your Biology degree requirements.  Please talk to your academic advisor to  fine-tune your own plan.  Many students select the junior year for the UGalapagos Biology term, although it is possible to join for your senior year, or even as a sophomore (ff you have had Bil 150 and 151).
Note that, for any major that requires you to take BIL 150 and 151, UGalapagos Fall would complete a BIL minor.
How far in advance do I have to plan my study abroad?
Start now!  Apply soon!  Planning for a study abroad takes time and effort.  Entering freshman are encouraged to develop their four year plan to incorporate UGalapagos study abroad in your Junior or Senior year.  As places can be limited, you are encouraged to apply early.
Do I need to know Spanish?
No.  All classes are given in English.  However, living with Galapagoan families will give you opportunities to learn to communicate effectively in Spanish, the language of the Galapagos.